Crack windows 10 password ubuntu. 10 Best Password Cracking Tools Of 2016 2019-03-27
crack windows 10 password ubuntu
Wednesday, March 27, 2019 1:51:19 AM
Mack
How to Crack Windows 10 Administrator or User Password
Once this window is open, simply type sudo apt-get install chntpw and hit Enter. Download link: Aircrack-ng Best Password Cracking Tools Of 2016 Aircrack-ng ng stands for new generation is one of the best password cracking tools that hackers use to bump their annoying neighbors off their own Wi-Fi. If the user doesn't remember their password you need to reset it. Once boot priority is changed, save the changes and reboot the system. Well, it is a bit surprising to know that this classic windows backdoor works even in the latest Windows 10! So run the following command and dump the hashes.
Next
How to Reset Windows 10 Local Password with Ubuntu USB Stick
Changed the passwords as recommended. Doing a Shut down in the Windows partition when it is in Windows did not allow the drive to be written to for me. However, if you changed the password, use the new password to log in to Windows. If you have a complex password it will take a lot longer than simple passwords, and with the free tables your password may never be cracked. Now Shutdown and boot into Windows. Once the pre-computation stage is completed, this top password cracking tool is about hundreds of times faster than a brute force attack.
Next
10 Best Password Cracking Tools Of 2016
You need to have physical access to the machine to do this. To use it, you need to open up a command-line terminal to enter Command Prompt. I guess you already figured out how to get to C drive and rename cmd file. After trying everything, and nothing working, I finally just started trying all the options here one at a time. The fields are separated by :.
Next
Reset Windows 10 Password with Ubuntu Live CD or USB
You should see the Ubuntu Live window, where you must click on Try Ubuntu. Password cracking is also used by system administrators as a preventive measure. Booted up Linux from dvd. Just follow these steps on how to crack Windows 10 password without a software. We all know that once the administrator account has been locked, disabled or reject your wrong password, you will not install any software, program updates and can't do any do any kind of administration whatsoever. From the boot menu, select recovery mode, which is usually the second boot option.
Next
Use Ubuntu Linux To Reset Your Windows Password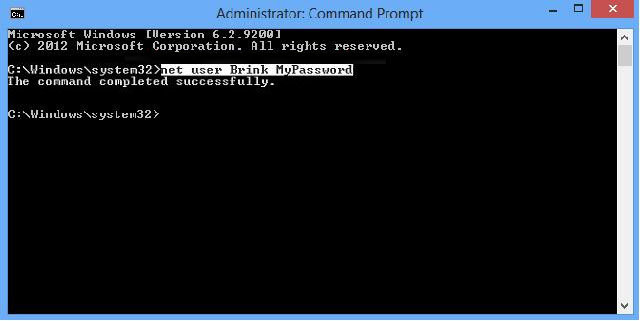 Forgot Windows 10 Administrator Password? So whenever Sticky Keys program is called it runs cmd and vice versa. Yes, you can change the password without knowing the old one. In that case one may lose all the data, not to mention the service charges. If that doesn't work, hit Ctrl+ Alt+ Del This works for Linux Mint 14, too. When you type the password you will get no visual response acknowledging your typing. Okey, So follow the below steps to Hack Windows 10.
Next
How to Reset Windows 10 Local Password with Ubuntu USB Stick
I was having the same problem with my password and I tried everyone's suggestions but none worked for me. How to Recover Windows 10 administrator password If You Forgot. More the passwords to try, more the time required. Once the crack is done you will see the password in plain text, write it down and reboot the machine to login. How to Crack Windows 10 Password Without Software However, if you cannot download a software you can still crack Windows 10 Administrator password without a software. Step 6: The Windows 7 system will automatically mounted the hard disk partition.
Next
boot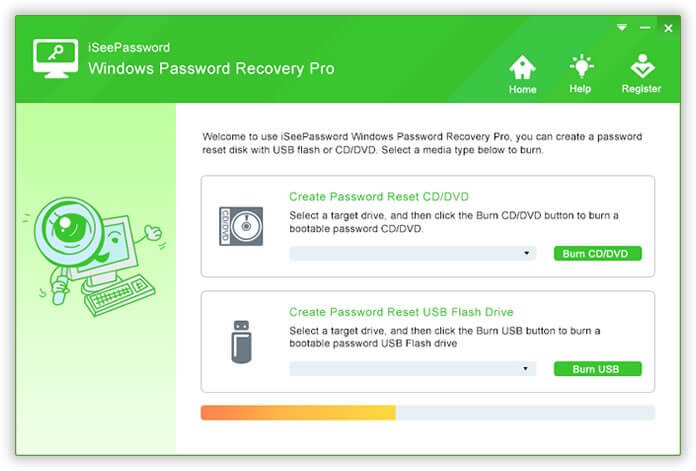 How to Crack Windows 10 Password with Ophcrack Tool You can also use Ophcrack, a free Windows 10 password cracker that can with ease. After taking note of the password you can now. Do so and hit Enter again. It did work for me on my 11. You will be able to get into your system without any password using this software. Step 8: Get to the command line.
Next
How to Reset Windows Password with Ubuntu Live CD/USB Disk
The password cracking speed of a tool also depends heavily on the cryptographic function that's used to generate password hashes. The final step is to reset the Windows password by mounting the hard disk partition, where the Windows operating system is installed. Instead it just lists some data. Or first create a new user with a simple password. Therefore, the best and easy method is to crack Windows 10 password using Windows Password Recovery Tool. To reset the password, type passwd username where username is the username you want to reset. You must have added that parameter at some point.
Next